Community Organizing Japan – we believe "people's power" can change our society –
Community Organizing Japan (COJ) provides the leadership training and coaching based on the community organizing framework with non-profit organizations, labor unions, social welfare organizations and others who want to change our society by people's power. Our main office is located in Tokyo, but we have conducted the community organizing workshop from Hokkaido to Kyushu, and have affiliated with local groups in Kurume, Kyoto, Iwate and so on to expand our teaching capacity locally. Our focus is "Taking action". After the workshop, we offer various support such as individual expert coaching, peer coaching and customized workshop to help organizers to start the specific campaigns for change such as policy change.
■How COJ was started?
In December 2013, a group of people led by Kanoko Kamata, Shinichi Murota and Shugo Ikemoto organized the first community organizing workshop in Tokyo, inviting Dr. Marshall Ganz from Harvard Kennedy School. 9 organizers of the workshop determined to continue and expand this efforts because they believed that community organizing is critical factor for future of Japan, which face unprecedented social problems like overwhelming aging and low fertility, outdated gender ideology, excess overwork, invisible poverty. Based on Dr. Marshall Ganz's pedagogy and other established organizing trainings, COJ developed its teaching capacity. Now COJ has more than 15 trainers and 100 coaches all over Japan.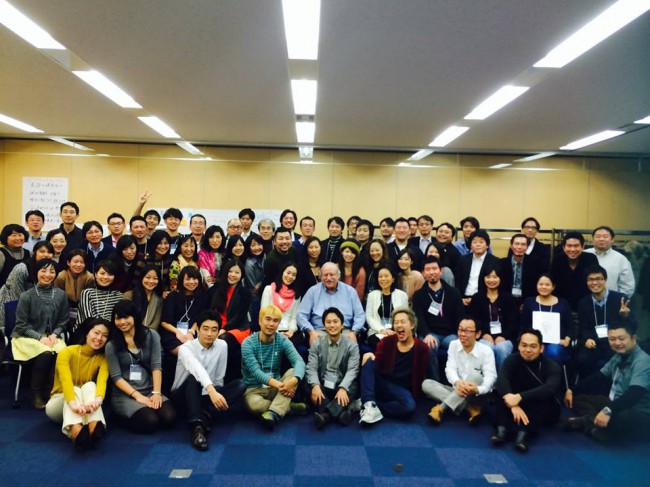 ■What COJ do?
COJ have a capacity to teach both in Japanese and English. We provide various supports to strengthen people's agency, develop leadership and create movements for change.
Public Narrative Workshop: to lead, you need to understand yourself, build relationship with others and take action. This one-day workshop offers lecture on theory of story telling and practicing space with trained coaches and peers. Participants also learn to coach others stories and receive coaching that is empowering to the other. This training is useful for the individual as a leadership skill and useful for a group coming together to launch a joint path of action, or coming together to re-examine their collective identity and the values, or a group looking for motivation and re-commitment.
Community Organizing Workshop: In this workshop, participants learn how to organize a campaign and how to build a movement – essential to both is how to protect motivation, momentum and commitment. Participants will learn basic 5 leadership practices, story telling, relationship building, team building, strategizing and action. COJ offers public workshops open to anybody as well as customized workshops.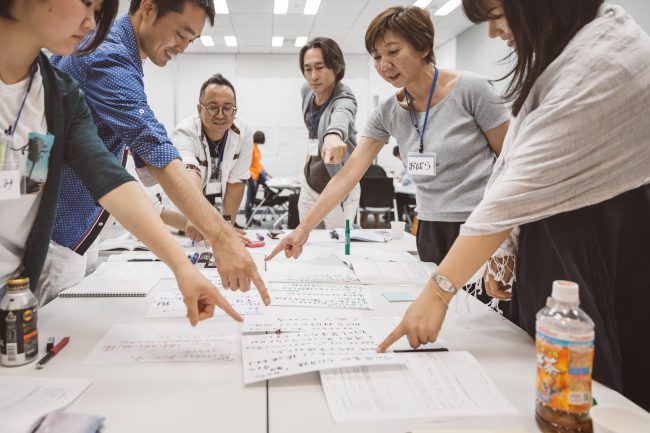 Campaign Coaching: COJ values "action". But Japan is not an easy place to take a novel action. COJ offers an individual expert coaching by experienced COJ coaches, peer coaching session facilitated by COJ coaches, and customized workshop to structure an organizing campaign and to develop leadership of campaign members. Please inquire us for more detail.
The Case Studies – examples of organizing campaigns in Japan
We have quite a few organizing campaigns and we share a few of case studies in English.
The LGBT Coming of Age at Saitama: In Japan, when people become age of 20, we have a big celebration called Coming of Age. However it is hugely gender-based – men supposed to wear business suits or hakama (male kimono) and women supposed to wear kimono or fancy feminine dress. For sexual minorities, it is not a place where they can comfortably go and celebrate themselves and many people fake their real feeling.  Organizers determined to change the situation…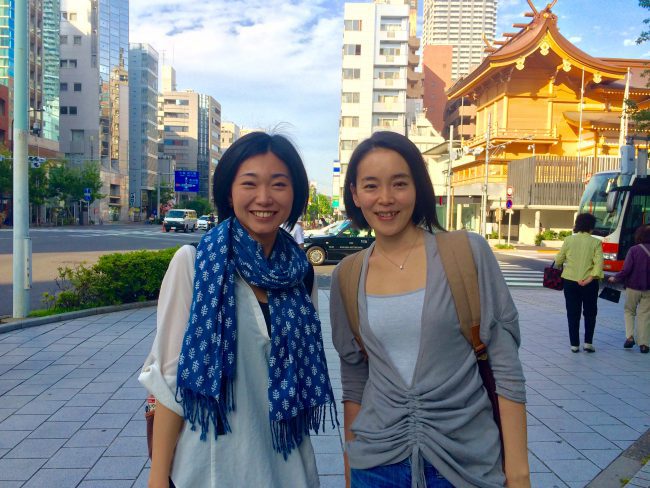 Table Turn Over Ladies – Chabudai Gaeshi Joshi: gender discrimination in Japan is well known globally, however it seems women are not angry and keep silent. Why? A few women see it the current status injustice and trying to organize young women.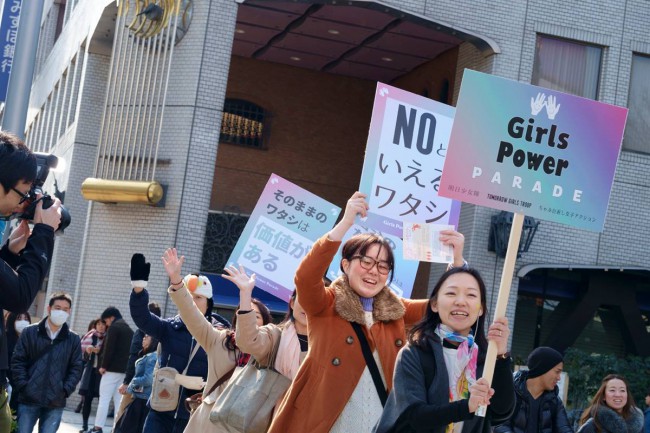 ■Media Outlet in English
Bringing grassroots community organizing to Japan: Meet Kanoko Kamata